HaPPy L♥VEfest!

OMGosh what a crazy week it has been! Seriously I still have to look at the calendar to know what day it is…
Please tell me I am NOT the only one.

Anywho…

I have to start the L♥Vedom with my new workout/walking partner – my 14 (soon-to-be 15) year old son Peyton.


My sweet kiddo deserves a medal for being so determined to get healthy that he is willing to workout with his old Mom. But he has in fact agreed to do the 30 Day Shred (I started over at Day One yesterday to do it with him) and to walk with me as well as hit the gym when the time comes.
GO PEYTON!
(I am so stinkin' proud of him!!!)


Getting his walk on…


Let's continue with some amazing features from a couple of my fellow KICKASS bloggers…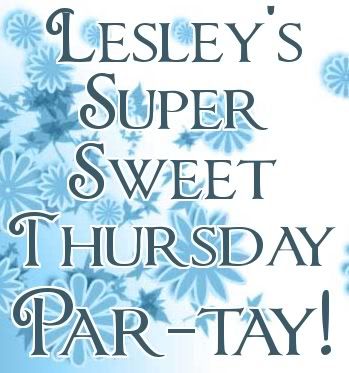 I have posted items from Lesley (of

Fabulously Flawed

fame) before – because – well she rocks – enough said. But this par-tay she is hosting EVERY Thursday is just coolio and makes me SO wish I was the crafty sort. I do covet it all – check her out!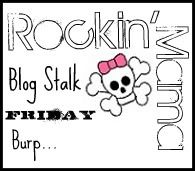 Destiny aka

★Rockin' Mama ★

& her multi-media hop – I love one-stop-hopping – cause I am lazy as doo-dah. Well not really, but kinda.
*smirk*
Anywho – her blog is fun and her current 10 Days of BS challenge is one I am participating in and L♥Vin'!

L♥VE this little girl's room – and look – it's already monogrammed for Skylar! *heh*


This FABULOUS room was made possible by
feltsocute
via
tip junkie
. I L♥VE her – check out her
Facebook page
as well – I L♥VE the daily feeds!

L♥VE my new bamboo plant!


Believed to bring prosperity – I will keep ya updated – as it has yet to happen!

Oddly enough I am L♥Vin Lauren Conrad's rainbow hair…


It's fun and if I were a wee bit (okay A LOT) younger I would so rock this look ALL summerlong!

L♥VE L♥VE L♥VE this trend!


Talk about channeling your inner Wonder Woman!

L♥VE shoulder tatts…


Must.have.one.soon!

L♥VE potty training!


Okay blatant lie – but I do L♥VE my darling Skylar and how hard she is trying. She had it nailed and decided yesterday this whole potty thing just wasn't for her.
Who am I to tell her otherwise?
So we give it some time and try again soon!

Last but not least...
I L♥VE Brian…


My soulmate and the best Daddy I have ever known.
You are wonderful!

There ya have it -- and I promise to be a better blogger -- holidays totally screw me up!

xxoo
♥cyn♥