Yeah I know it's technically Friday – gah – the day got away from me yesterday…


HaPPy L♥VEfest!


OMGosh do I ever – it is my current obsession and a site I am on daily. (Thank you Lesley from
Fabulously Flawed
for showing me the way!) It's a site to catalog things you love – and well, I love LOTS of things! I have cleaned up so much space on my PC thanks to Pintrest!
And yes, you need to be *invited* to join – but I am guessing EVERYONE gets invited.
If you are already there – come find me – Cyn Knight!
Let's be Pintrest Pals!


Ummm yeah – who wouldn't want an ginormous industrial strength stainless steel curly slide in their home???
I L♥VE it and if I had that space – you bet your sweet arse I would have it! Although I cannot imagine what something like that must cost?!?!


Love this idea!
I L♥VE mirrors – but they can be quite expensive – this is just three floor-length mirrors ($6 a piece at WalMart) hung on the wall horizontally.
GENIUS!


I don't have any little boys anymore as mine are on the verge of turning 15 & 17 (WTF!!!) – but this costume is FABULOUS! Brian and I L♥VEEEEEEEEEEEE *Nacho Libre* -- and this ensemble is just classic funny!
Heh-heh!


I ♥ Bookshelves…
What a perfect way to make a room complete AND have a place to store books or whatever you like. When we move – I AM having bookshelves by-golly!


Chevron stripes – so L♥VE them!!!
I have a newfound love for stripes – and give me a chevron stripe and I am giddy as hell. (I know – I REALLY need to get out more!)


I am seriously L♥VE'n this 'do (the cut not the color) and seriously considering going under the scissor and going this length.
That would entail taking about five inches (give or take) off.
Hair is SUCH a crutch – I like having longer hair but ack – it spends the majority of the time up in a clip. I need something A LOT easier to tend to.


I L♥VE Succulents – or Hens & Chicks as my Mom calls them. I just love the variations and colors.
They are of the cactus family so they thrive in poor soil and with little water!
YAY!
Just the plants for me!!!
I LOVE the succulent gardens – just lovely!!!

Finally...


I L♥VE Ancient Aliens – it is my MOST favorite show.
And I really L♥VE that Season 3 starts NEXT Thursday July 28th!!!
*w00t*

So there ya have it – just a taste of the things that are blowing my skirt up – what are you L♥VE'n this week?!?!?!

♥cyn♥

Oh yes!
Gotta PiMP...
Come HoP!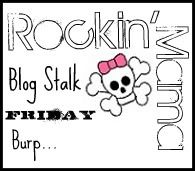 ***All images via Pintrest
***