Happy Last Friday of the *Official* Summer!

Wowzers -- can you believe it is September already!?!?!

Hunter and Peyton started school yesterday -- can you see the excitement in their faces?





Or how stoked they are that their Mom still takes *First Day of School* photos?
Heh!
I am a cruel bitch, what can I say?

Speaking of bitches...
GO STALK STAT!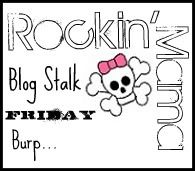 I am keeping it short and light today -- Skylar is in full cheerleader garb and itchin' to go outside.
She is such a cutie-patooties!

xxoo blogdom!
♥cyn♥
On a side note: I feel kinda shitty for making sucha fuss over being without power for 4 1/2 days when so many people have it far worse -- which I found out yesterday after watching some actual news. Hurricane Irene was one mean MoFo and my heart goes out to those who have lost and suffered much more than me!